Today, Some CHS students and I went to University of California, Santa Barbara. Our chaperon were Ms. Frank and Ms. Washington. We were in a bus that was made for long drives with TVs and AC which was good. It was a 2 hour drive from Carson to Santa Barbara. We also drove by State St. which was a promenade. It had a lot of stores. I saw at least 4 Starbucks in each corner !! There were other coffee shops as well like The Coffee Bean and The Grind.

Inside the Bus.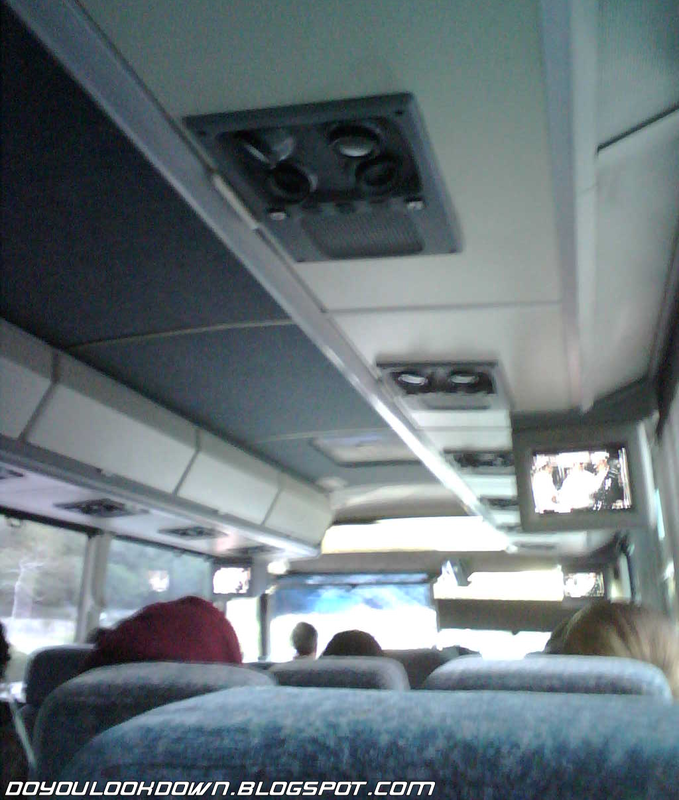 Freeway 110 Los Angeles North to 101 going to San Francisco.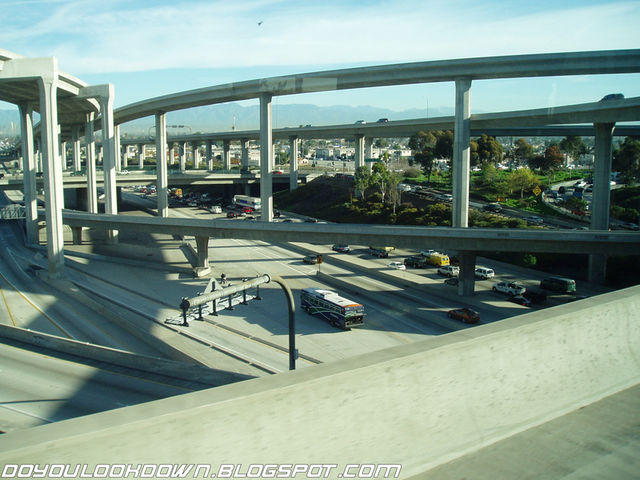 On the way.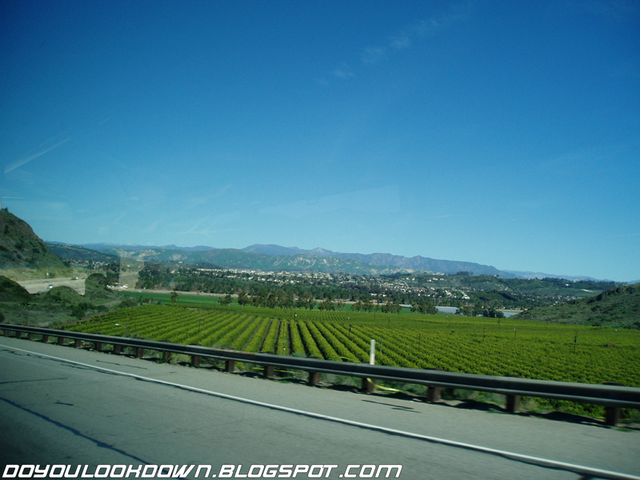 Then, side track. Went to State St. to see the outdoor Promenade and saw Santa Barbara Museum of Art



When we finally arrived, the bicycles caught my eyes right away.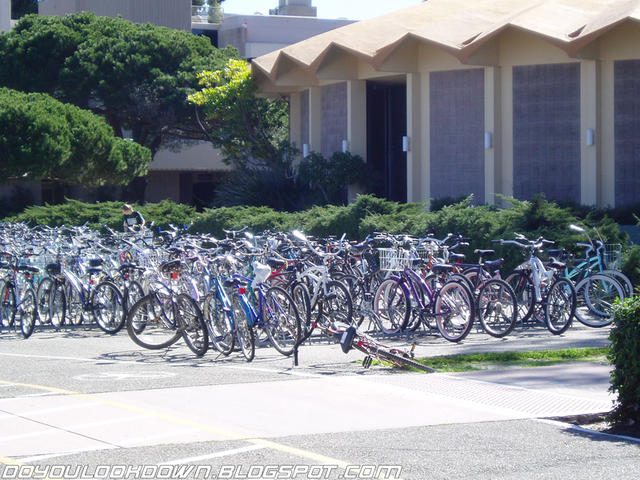 I didn't get to take a picture of our first tour guide, but we went to Recreation Center.
Poolside.



MAC - Multiactivity Court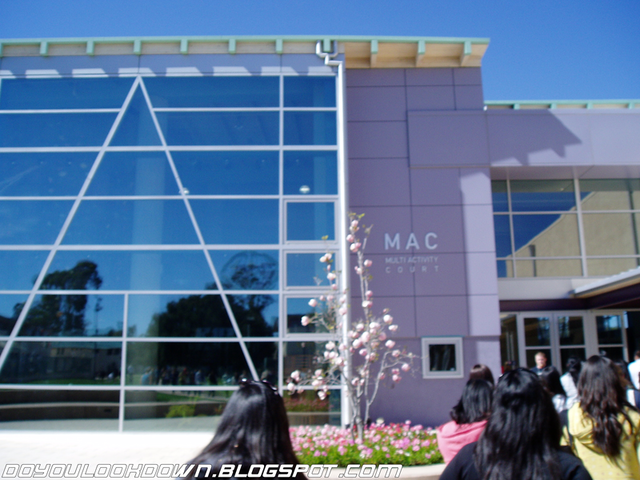 Then we met our new tour guide named Helen Lai from Los Angeles.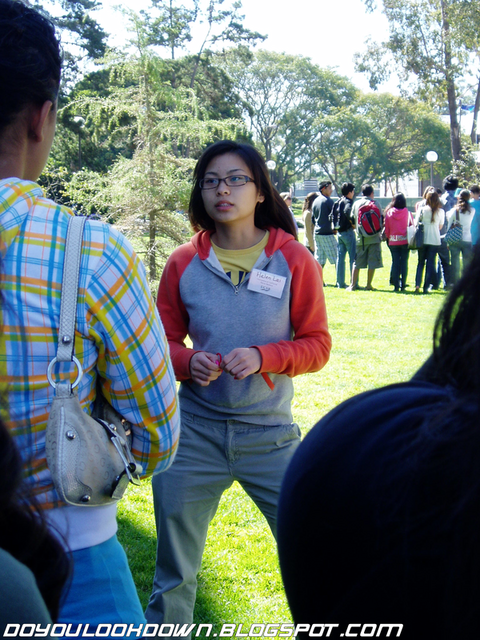 She talked about the buildings and study halls.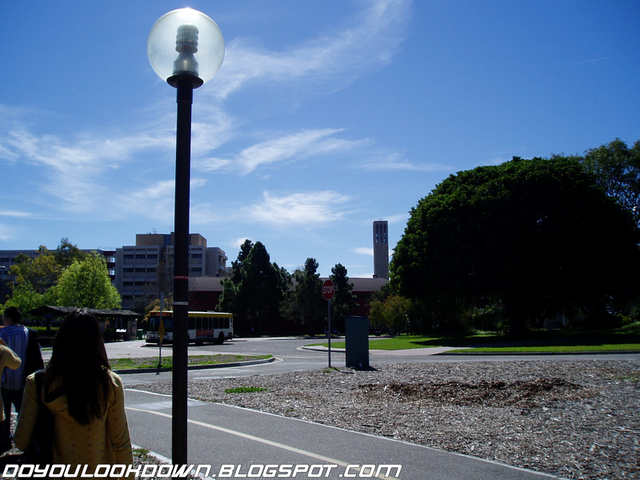 Then this art piece caught my eyes.



Then of to Ortega Dining Area.



Lunch Ticket.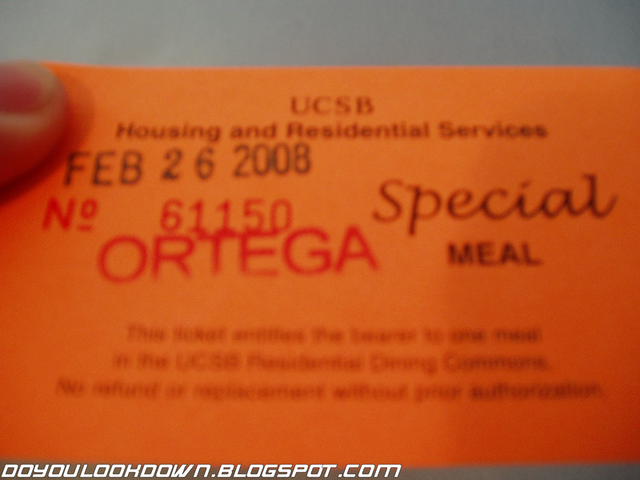 It goes from the bottom then left to right and then left to right.
-Nicole's food
-Whitney's food
-My food
-Jillian's food
-James's food
Before.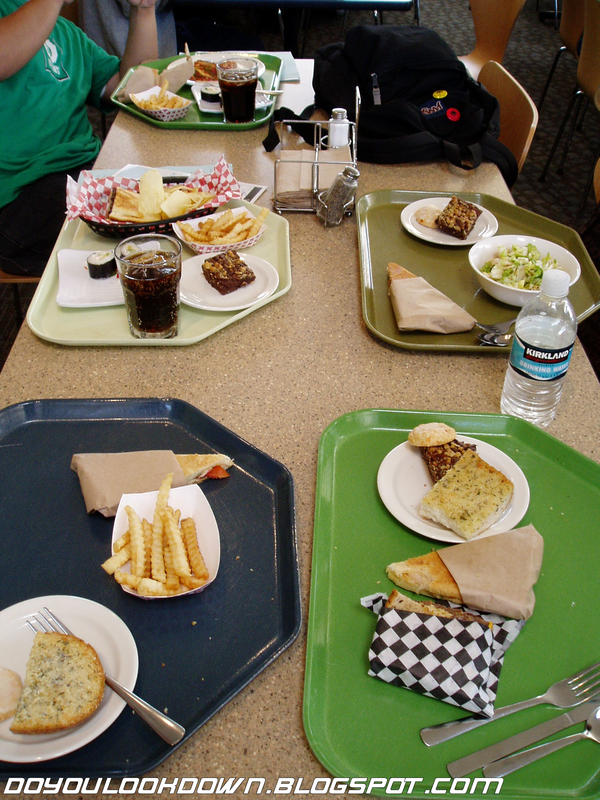 James's tray is not pictured because he was still eating his.
After.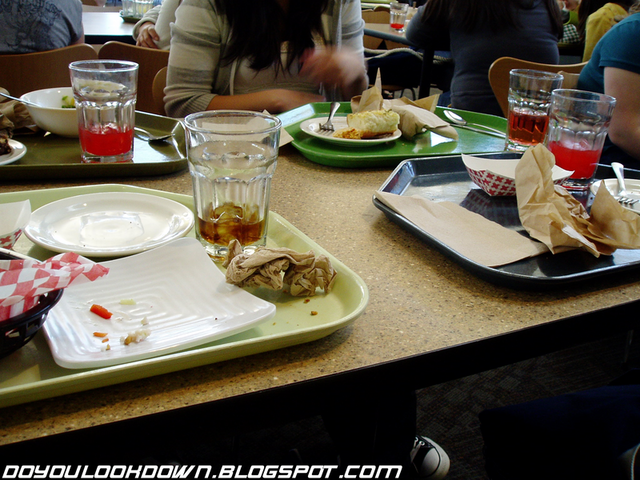 To dispose your trash/tray. Freaking AWESOME !!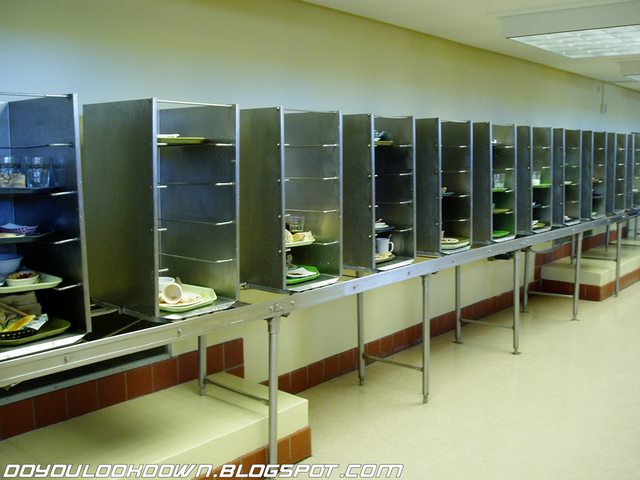 Outside view of the Ortega Dining area. Some people/students were tanning.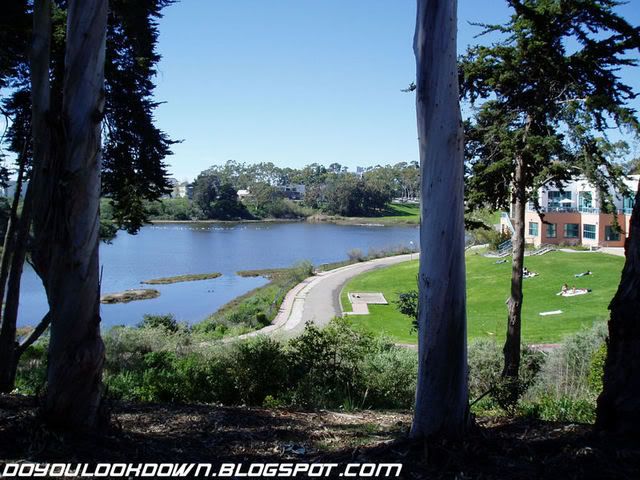 Then we passed by the school Tower which the alarm goes off when it hits 12 o'clock.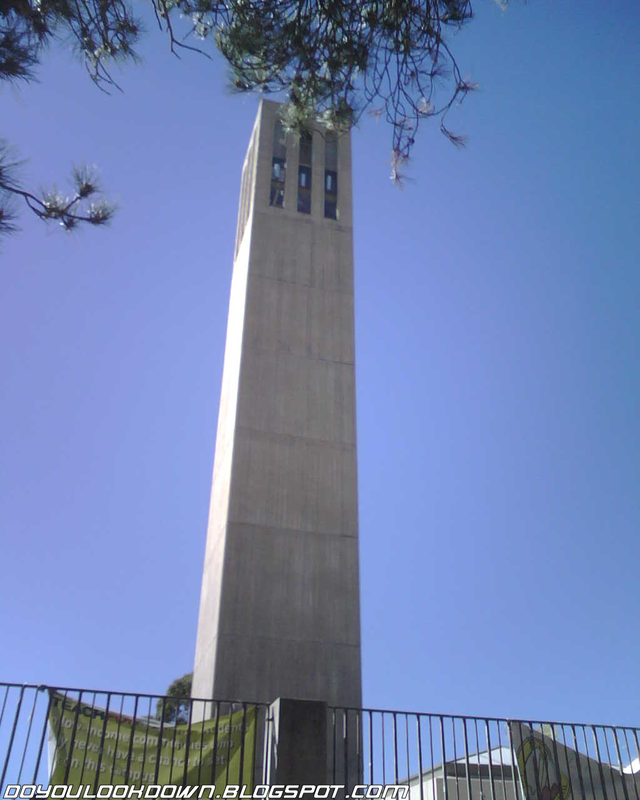 Afterwards, we went back to the Visitor Center where Alumnis of CHS and other students came to talk to us. After the talk, we left UCSB.



Bonus pictures.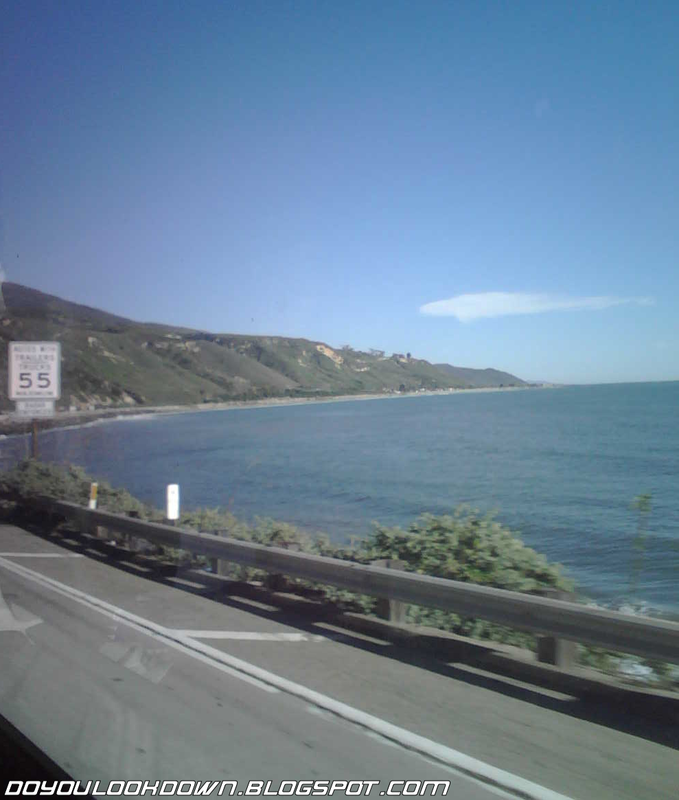 http://www.ucsb.edu/
Got stuck in traffic at least an hour.
Came home @ 6:00PM.